Marko Iršič is mediator, mediation trainer and founder of the Center for Mediation and Conflict Management at the RAKMO Institute in Ljubljana. Author of books The Art of Conflict Management (2004 in Slovenian) and more recently Mediation (2010 in Slovenian). He obtained the license of Master Practitioner of Neuro Linguistic Programming and has a degree – Master of Educational Studies in Leuven in Belgium. He currently works as a trainer in communication, conflict management and mediation.
Link to RAKMO Institute: http://www.rakmo.si/home

Kaja is founder of Institute for Dialogue, where she is developing and working on method of dialogue. As well she is mediator, practicing transformative mediation approach.
Other Members of the Board: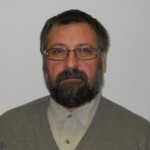 Mišo Pušnik
Mišo is a mediator and mediation trainer and is director of Center for Transformative Mediation and Psychotherapy.

Robin Brzobohatý
Robin is one of the most experienced mediators in the Czech republic. He is the founder of the Mediation Centre Olomouc  (www.mcol.cz), where he works as a family mediator (more than 1 000 hours of mediation in last 3 years).  Robin is a promoter of transformative mediation in central Europe both in theory (trainings, workshops, articles, etc.) and in practice (transformative family mediation).
Robin is one of the creators of the exam and acts as an examiner of the Ministry of Justice for the exam of mediators and family mediators under the Mediation Act.
Robin acts as president of the family section at the  (ESI) European Institute for conciliation, mediation and arbitration.
He is the creator and trainer of trainings in mediation, family mediation, models of mediation and facilitation, lecturers also communication techniques and conflict resolution skills. Robin regularly publishes articles and giving lectures  about mediation and social work.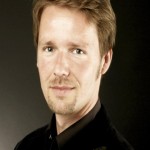 Christian Hartwig
Mediator BM® and Ausbilder BM®. He serves as a mediator and mediation trainer both in Germany and internationally. Among others he lectures on mediation at Humboldt University Berlin and Central European University Budapest. He also works in the organizational development and as a representative for the northern states for the ,Bundesverband Mediationʻ (BM), the Federal Organization for Mediation in Germany. His firm,  S t r e i t vermittler, offers a variety of training programs as well as dispute resolution services.
Link to www.streitvermittler.de